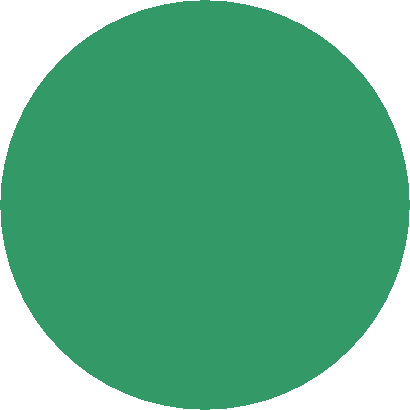 Welcome faculty, alumni and friends to the new website for LAHS graduating classes 1955 through 1965.

Initially, an "all-classes" website had been considered but turned out to be impractical for many reasons, some more obvious than others.

Among the more obvious were:  that the number of alumni have grown significantly, approaching 650+ and that their interests, ages, and experiences differ significantly.

Recognizing that we could not fairly represent such a large and diverse group of alumni -- yet wanting to provide a communication vehicle to those alumni of our age group with shared interests and experiences -- we did the next best thing:  created a website to address the needs and interests of the "1955-1965" decade.

We hope that our initiative encourages others to do the same so that we can all have a place to meet in cyber space from time-to-time and observe and share what other groups are doing. 

We hope that you enjoy ours and we look forward to visiting yours in the future!

Everybody enjoys a reunion with old friends -- particularly those you associated with and remember from your high school days.  Reunions provide a link back to the good 'ole days and allow us to reflect back on those times but,  just as importantly, they provide a means for us to associate once again -- in the present day.

By focusing on the "gray-haired" decade of 1955-1965 we maintain the camaraderie and friendship that has continued since those fond days as teenagers together at LAHS. 

The name, "Gray-Haired Teenagers" is a term that Dale & Mickey Bentley referred to us by as we moved on in life and we have chosen to refer to ourselves as the Gray-Haired Teenagers in memory of Dale and Mickey Bentley who dedicated so much to all of us so unselfishly as we were growing up in Italy. 

The "Gray-Haired Teenagers" have been holding reunions since 1990 and look forward to having many more in the coming years.  The only thing different today is that we have a new name -- "The Gray-Haired Teenagers" and a new website that focuses primarily on us.

Each reunion is held in a different part of the country and is hosted by alumni from that area.  We focus on keeping costs low while trying to provide easy access from a transportation standpoint.  Avoiding major resort areas and attractions is also considered as we try to minimize distractions that take away from the cohesiveness of the group.  We look for smaller hotels that can accommodate our entire group and that can provide a hospitality suite as a meeting place.  And we pool our resources and share many of our meals together and typically have a more formal gathering at a local restaurant on Saturday night.  Listening to the "oldies" music and sharing fond memories is a requirement for all who attend.

Managing and organizing websites, reunions, finances, dues collection, contact lists, mailings, newsletters and e-mails requires a considerable amount of time, energy and dedication on the part of many people. Those people presently handling these tasks are:

Karel [Ray] Van Gelder ('59) ........ Secretary / Treasurer

JoJo [Turpin] Hentschel ('64) ...... Contributing Editor & Reunion Advisor 

Bert Hentschel ('62) ........................ Music Man & Reunion Advisor

Butch Ray ('61) .................................. Webmaster & Reunion Advisor

Harry Heflin ('62) ............................2018 Reunion Coordinator

Name changes, although infrequent, ocurr from time-to-time as circumstances dictate.  In the 50's the school paper was named the Panther Press.  That gave way to the Lion's Lantern as the school adopted another mascot in 1961.  Since our reunions began in 1990 (excluding the "Grand", all-school reunion or 1989) our newsletter has adorned several names: Lion's Lantern; The LAHS Alumni Newsletter and now, more recently, The Tesoretto Times.

The present name, The Tesoretto Times, was first issued August, 1999 and was submitted by Jon Berry ('65) in the "Name Our Newsletter" contest earlier that year.  "Since Tesoretto means Little Treasure, it seemed appropriate as a title for the newsletter that brings back that kind of memory", said Jon.

1st Issuance - August 1999

We are unique or perhaps most fortunate to have not one but, two mascots.  The Panther was the school mascot until 1961 when it was replaced with the Lion.   And since our group bridges both periods we have adopted both.











Note: A special thanks to Sue (Harris) Wright ('61) and Harry Heflin ('62) for their support of the GHT since its inception.  As of August 2006 both have resigned from being active officers but have committed to continue researching and looking for missing alumni of all classes.  Both Harry and Sue will continue to support alumni efforts when called to do so.  The officers of the GHT are grateful for their many contributions in making the GHT the success that it has become.  If you are interested in taking a more active role with the GHT reunion organization please contact one of the current members above.